Okay, so the second part of this recap is *long* overdue, but I want to go ahead and show you my pictures from the rest of the conference. It really was amazing. Here is is, almost a month later, and I still have ideas swimming around in my head based on what I learned there.
So, to pick up where I left off of
Part 1
, after lunch we heard from more amazing speakers.
Sylvia Weinstock
, the cake lady herself, was there in all her glory (and signature large-frame glasses!!) She had such amazing business advice that was practical, but also focused on quality and never compromising your brand.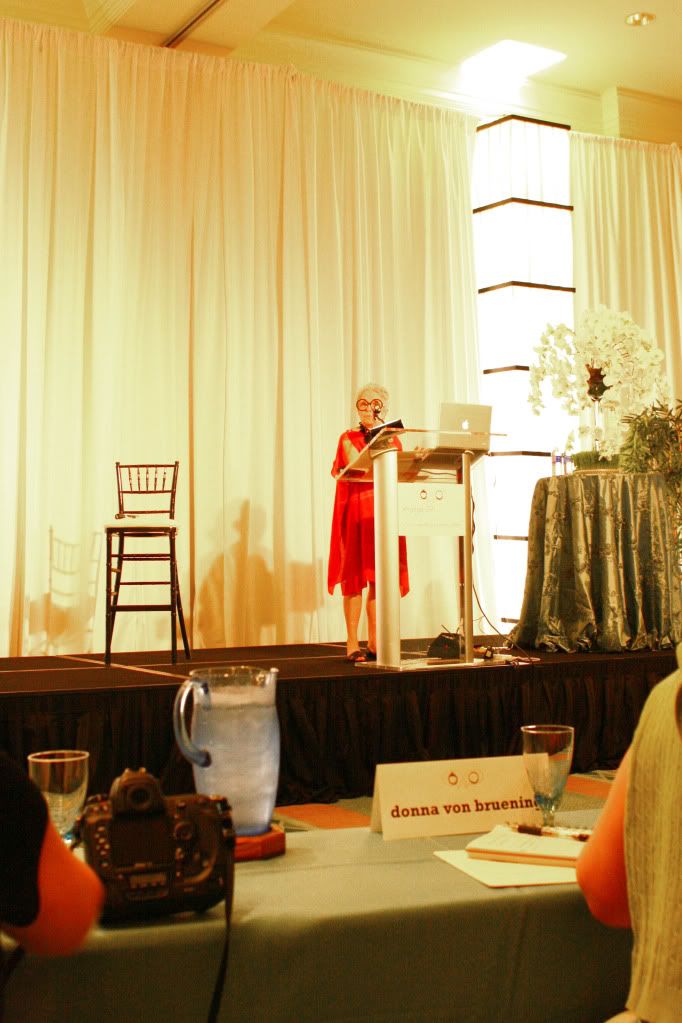 Preston Bailey
was phenomenal as well. His designs are to die for, and it was very encouraging to hear how strongly he emerged from severe business troubles just seven years ago.
We also heard from
Simon T. Bailey
, author of Release Your Brilliance, and he was kind enough to give each attendee a complimentary 30 minute coaching session, to be redeemed after the summit.
Following the speakers, we had the opportunity to get photos with them and have books signed.
Here's me with Millie Martini-Bratten, editor-in-chief of Bride's Magazine!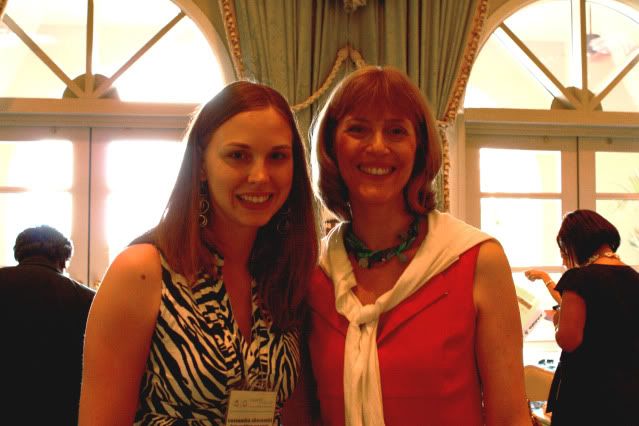 The next day, we had small group panel sessions.
My first session was called Social Media Success, with speakers Lara Casey of
Southern Weddings Magazine
, Bee Kim of
Weddingbee
, and Liene Stevens of
Splendid Communications.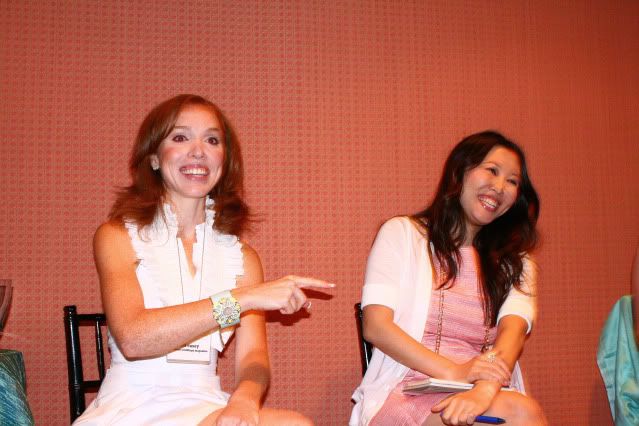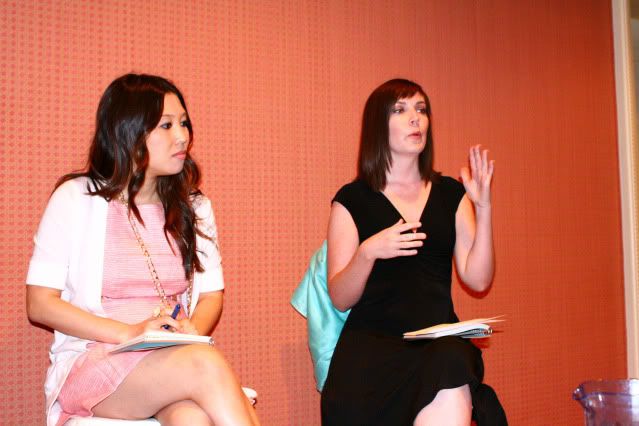 The next session was called "The Business of the Wedding Business" and featured Harmony Walton of
The Bridal Bar
, Sean Low of
The Business of Being Creative
, and Laura Novak, of
Laura Novak Photography
.
This was my favorite session of the four that day. All three speakers had some amazing things to say about branding your company, expansion, and thinking long-term for your business.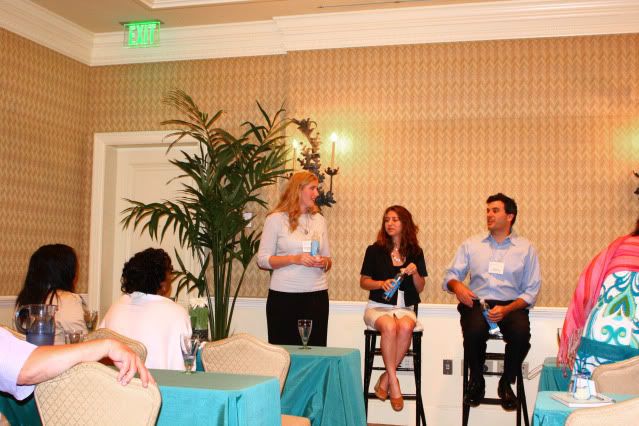 The next panel was about Style, and we heard from Abby Larson of
Style Me Pretty
, Randy Fenoli, of
Kleinfeld's Bridal Salon
in Manhattan and TLC's Say Yes to the Dress, and
Michelle Rago
, event designer extrordinaire.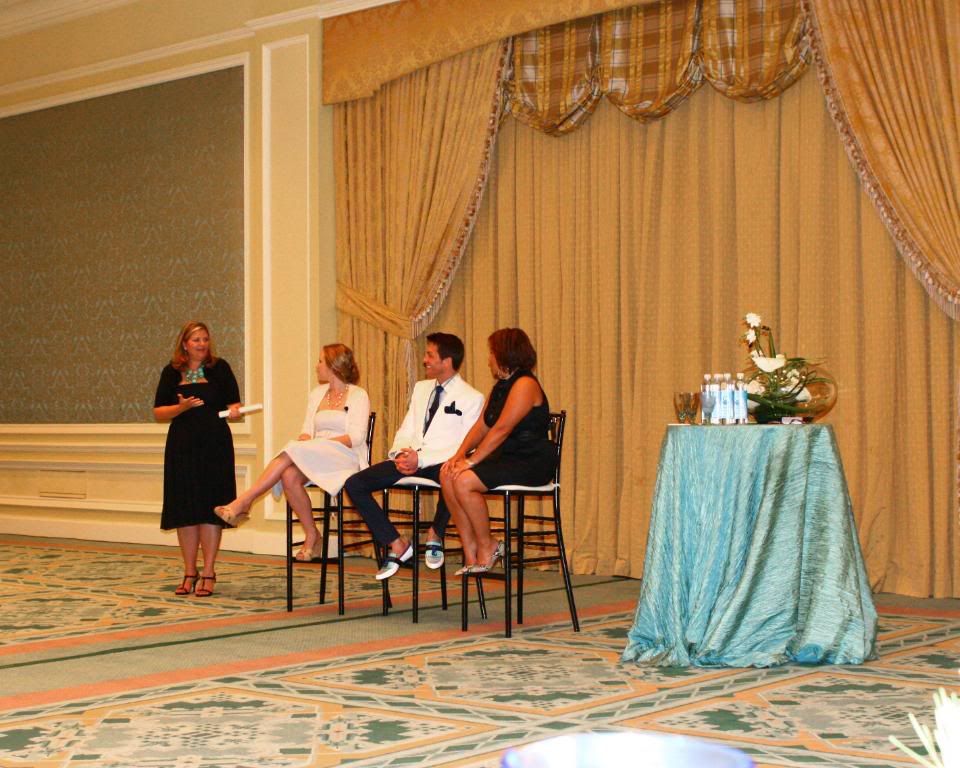 The final Panel was on Destination weddings.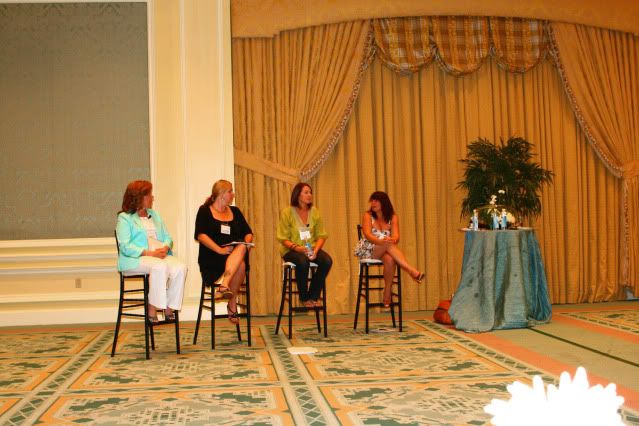 We heard from Jo Anne Brown, of
Celebrations
, an event planning company in Cayman. We also heard from Susan Moynihan of
Destination Weddings Magazine
, Destination wedding planner
Alison Hotchkiss
, and photographer Thayer Gowdy.
That was just our morning! We had the afternoon to ourselves to play on the Island. I spent some fabulous relaxation time in the sand and in the water, chatting away with other planners and talking shop.
We did have to head back in eventually, to get ready for the evening's celebration, which was so fabulous, it will be getting it's own post -- part 3, coming soon!
Stay Tuned! :)