Greetings, lovely blog readers, from the Cayman Islands -- Grand Cayman to be exact.
I am here, along with about 150 other amazing wedding professionals, to learn from the best of the best in this industry and recharge and motivate my business.
I'm attending
Engage!09: Something Blue
-- a luxury wedding business summit.
Everything's just getting started, and I've got a full day of learning and training ahead tomorrow, but I wanted to share a sneak peek from tonight's AMAZING welcome party.
We were treated to a fabulous evening in the sand, under the stars, on Grand Cayman's stunning Seven Mile Beach. It was so much fun mixing and mingling with some of the people I admire most in this industry. It was also great to meet new friends as well!
Here are a few shots of the incredible decor, created by
Michelle Rago
.
The entire beach was filled with these amazing cabanas and lounge vignettes.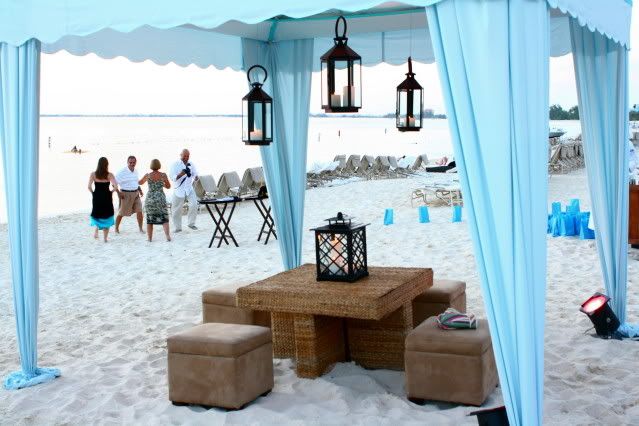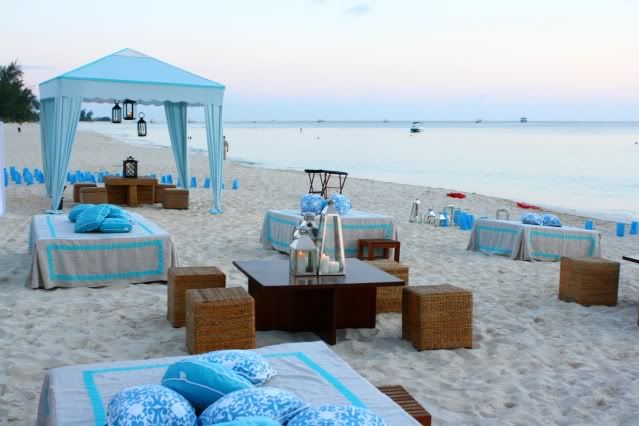 Michelle Rago designed this jaw-dropping centerpiece of the whole party from Manzanita Branches and White Phaelenopsis Orchids.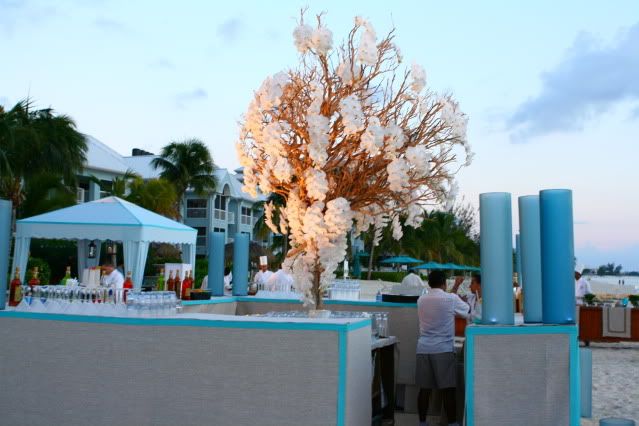 The lighting was stunning once the sun went down.
Hope you enjoyed this quick glance at the celebration. More pictures and a full recap when I return!