Well, I'm sorry this post didn't make it up by Friday.
But I hope you'll feel it was worth the wait!
And now for the news.......
...........
...........
(Alright, I'll stop being dramatic.) :)
Flaire Weddings and Events
has a new address: we are leasing an office!!
The office is located in this adorable historic bungalow, which has been completely restored by the owners, Gunilla and Larry Craven of
Oak Street Realty
.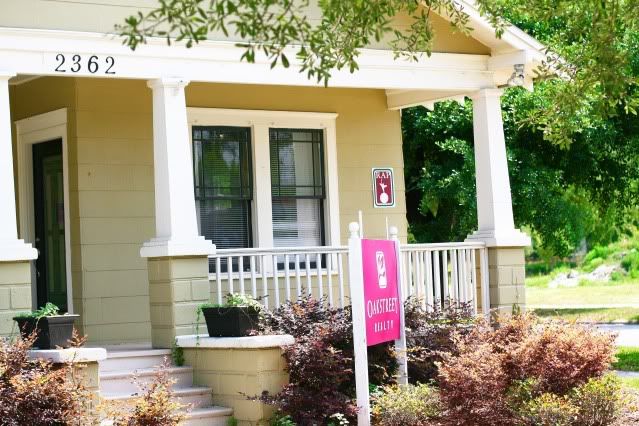 The bungalow is located in beautiful historic Riverside, with convenient access from the interstate.
I have wanted an office for several years now, but the right fit for my business never materialized until recently, when I found this little gem of a space.
In this next picture, look carefully at the Oak Street Realty sign. See those two little white poles above it? That's where my new sign will go!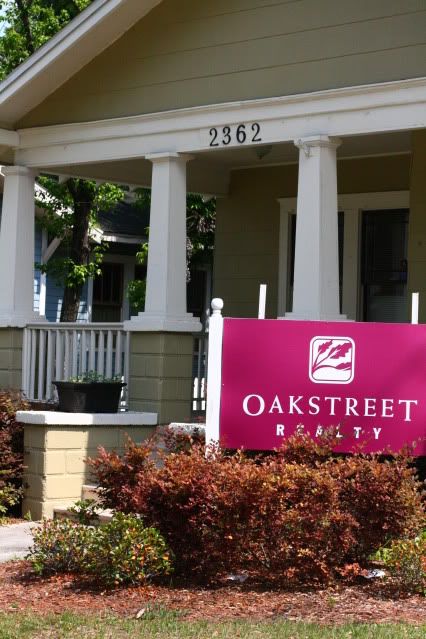 This is the reception area, where guests and clients will be greeted as they arrive.
This is a shot of the conference room. It can seat up to 6 guests, so for all those meetings with a bride, her fiance, her mother, her maid of honor, and myself, we'll be good to go!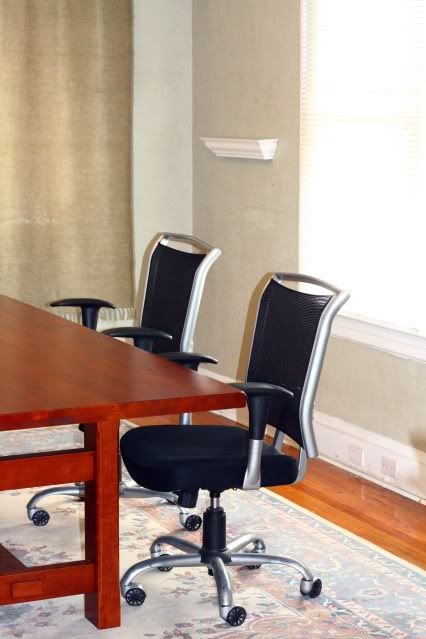 Now in this next shot, you can see a glimpse into my actual office space, but I didn't have a wide-angle lens with me on my camera, so I couldn't get a very wide view of any of the smaller spaces. So here is a peek into the office. (Keep in mind these are all "before" shots. I just signed the lease Friday, so no design or styling has occured yet. That will be taking place over the next few weeks, in preparation for our upcoming Grand Opening! Definitely stay tuned for more info on that!)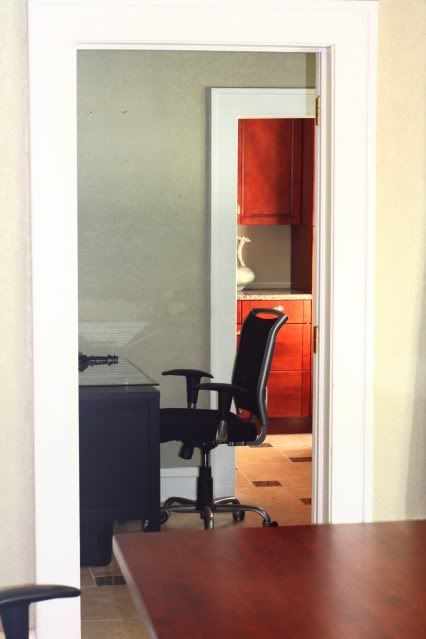 I'll also have use of this cute little kitchen.
I've got a lot of work to do getting it ready, but it was definitely an exciting feeling to put my business cards on the reception desk!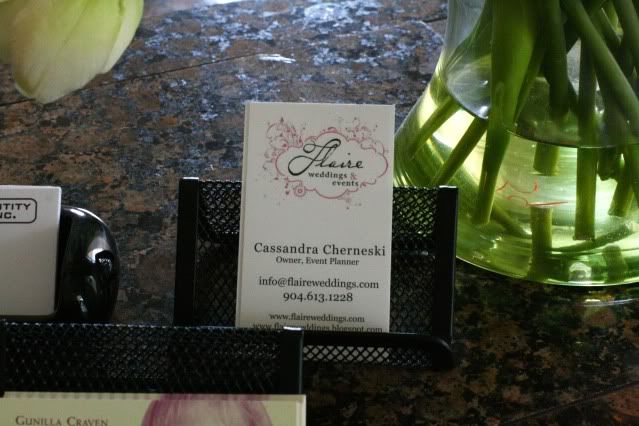 Stay tuned for more updates as we work on getting the space ready.
There are more exciting announcements on the way as well, related to upcoming projects and opportunities.
We'll be sure to let our lovely blog readers know all the details of our Grand Opening, and we'd love to see or meet you there!!