Back in October we threw my mom a surprise birthday party when she turned 50!
Here are just a few of the decor pics I wanted to share. (Note: these pictures have led me to see the value in getting my own digital SLR camera! More on that to come. I'm not trying to become a photographer or anything, but it would be nice to take semi-professional looking shots of my event design/decor work for the blog and website!)
We had several of these highboys scattered throughout my parent's house and patio.
Two smaller tables were out on the porch.
Here is the delicious cake from
Sheila's
!
The fabulous food was catered by
The Perfect Pear
and it was wonderful!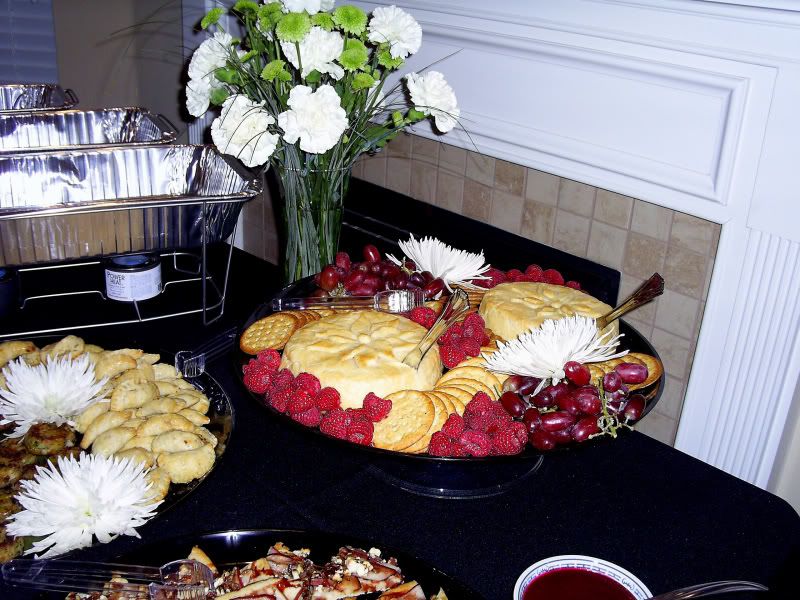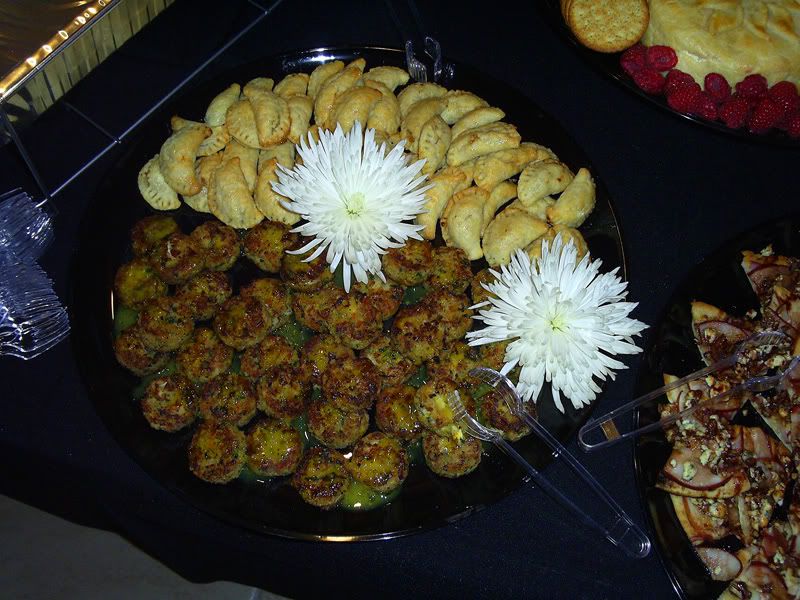 Flowers by Shirley provided all the floral arrangements.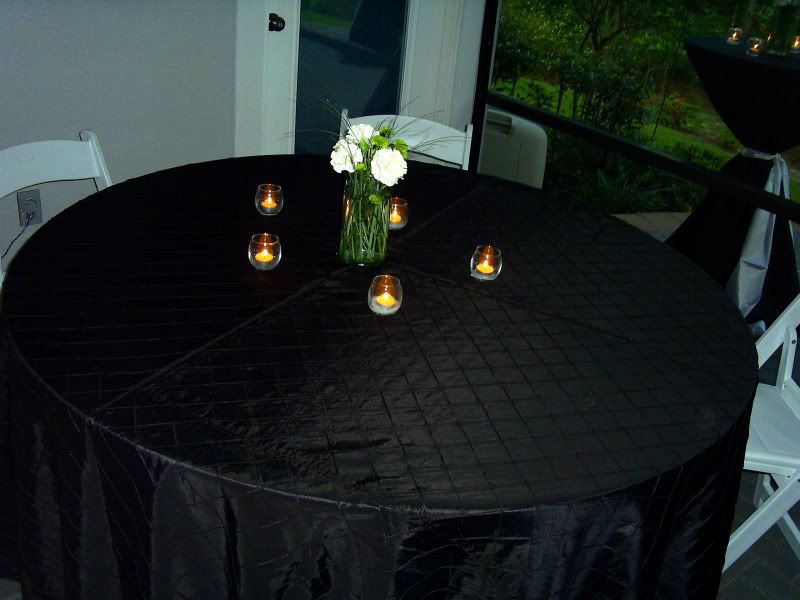 My mom was completely surprised and everyone was so impressed by the decor. Too bad she'll only turn 50 once!