This weekend I had the pleasure of assisting Gabrielle and Ben with their wedding at the beautiful
White Room Loft
in St. Augustine.
It was a gorgeous day, and we couldn't have asked for better weather. There was quite a bit of set-up to be done, including hanging about 40 paper lanters, so I brought along my intern Maggie, who also assisted with
Amanda and Matt's beautiful wedding
.
I managed to grab a few detail shots with my camera so I thought I'd post them for you all, my lovely readers, to enjoy. When pro pics are available from their photographer, I'll try to post some of those as well.
Enjoy!
Gabrielle's color scheme of lime green and brown was so cool and modern.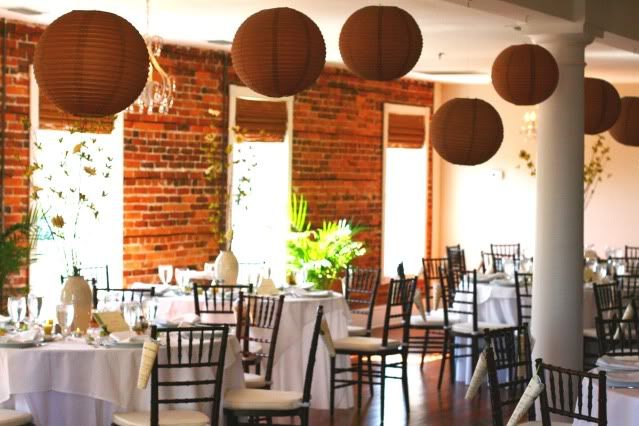 A few different shots of all the brown lanterns in the main reception area.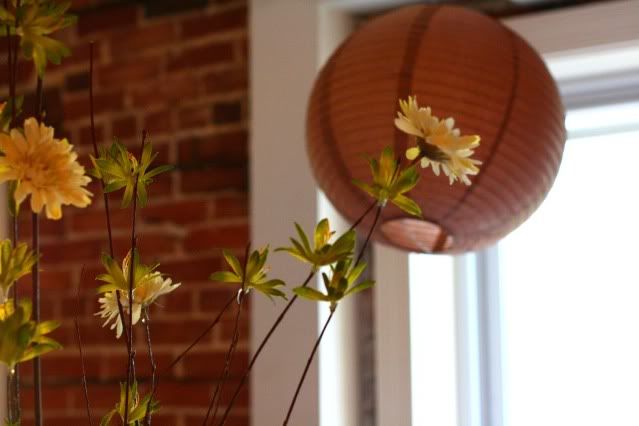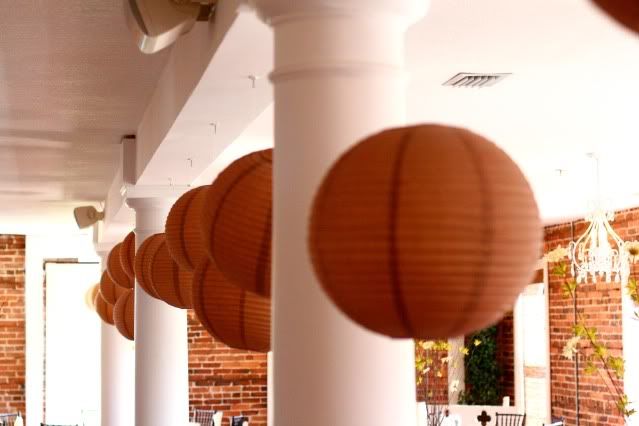 Gabrielle and her mom made all the centerpieces and so many of the other details. So crafty!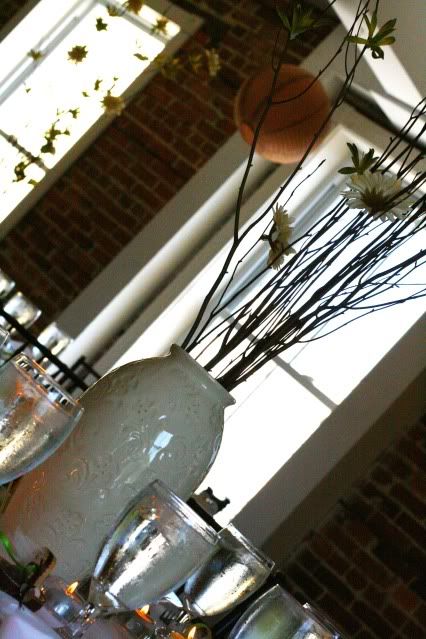 Their cute cake was from
Publix.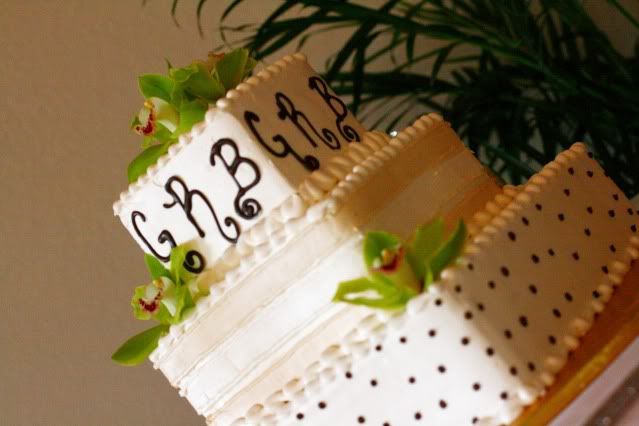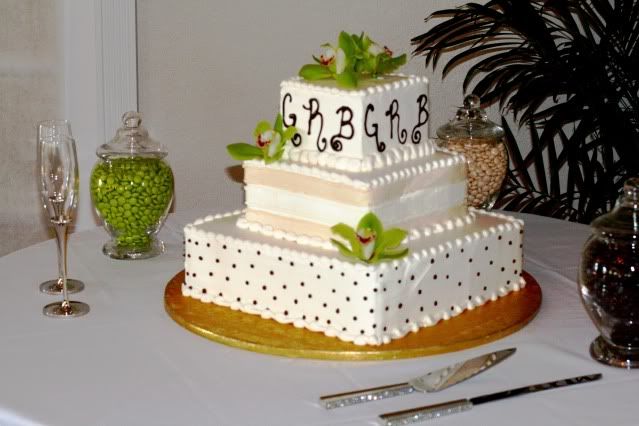 Flowers by Shirley
did her bouquet -- they're are one of my favorite florists in St. Augustine, and they came through yet again. Gabrielle's bouquet was so simple -- just green cymbidium orchids, and I loved it!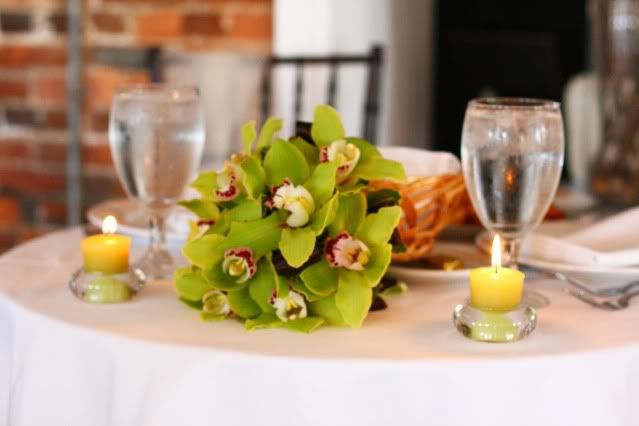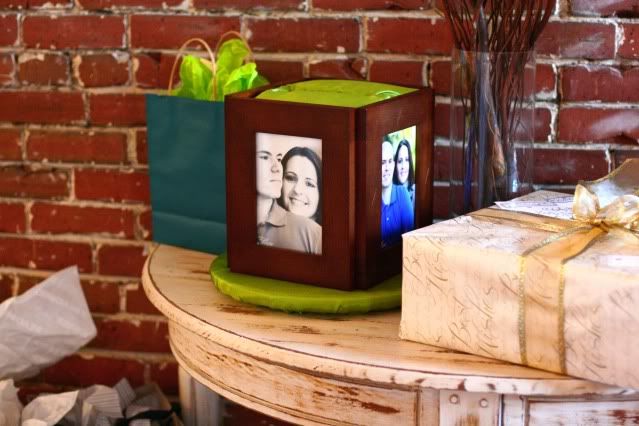 The petal exit -- I didn't have the greatest viewpoint, but I did manage to snag a few shots.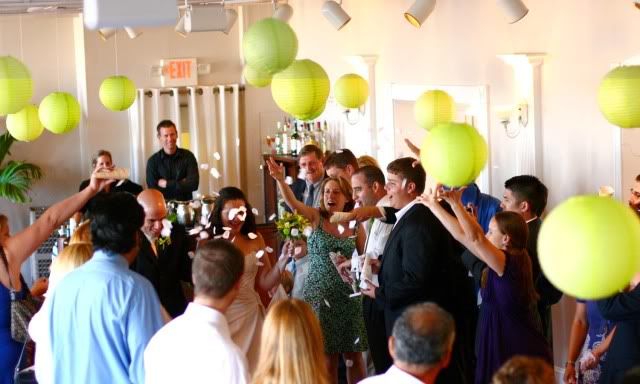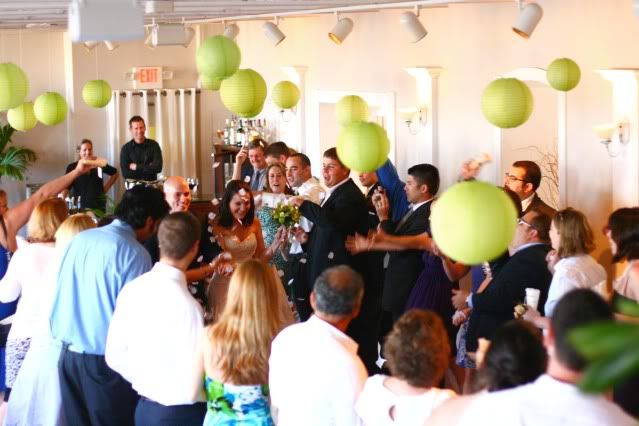 Maggie and I had a great time coordinating and setting up -- Gabrielle and Ben, thanks for letting us be a part of your day!