Jenifer and Ian had such a beautiful wedding. Their venue,
The White Room
, is one of my favorite St. Augustine venues, and it was the perfect backdrop for their celebration.
Jenifer contacted me about Wedding Day Coordination back in April of last year, and we exchanged a few emails about availability, pricing, etc. Well, I didn't hear from her for quite some time, when I got an email from her this fall. Jen said they had thought about doing the coordinating themselves, but then as details started to pile up, quickly realized they wanted a coordinator assisting them. Jen cracked me up in one of her emails when she wrote, "What were we thinking??!" Needless to say, I was thrilled to be coming on board as the Wedding Day Coordinator, and what a fun and moving wedding it was! I'm so glad I got to be a part of this special day for Jen and Ian.
The couple currently lives in NYC, but had attended Flagler College in St. Augustine, so they were coming back to Florida for their wedding celebration.
Even though rain and cold weather changed their plans (the ceremony was originally planned for Ian's Aunt and Uncle's home in St. Augustine), everything still was gorgeous, and I was so impressed with how laid-back they both seemed considering this major change!
Jen and Ian's night was made possible by these fabulous vendors:
Venue
:
The White Room
Photographer:
Jason Angelini Photography
Florist
: Ian's Mother, Denise!! (She did an amazing job!!)
Cake
: Classic Cakes
Transportation
:
Old Town Trolley Tours
Ceremony Music
:
Rick Kuncicky
DJ
:
Andy Calvert, High Fidelity DJ's
I was so excited when I saw these pictures appear on
Jason Angelini's
blog -- enjoy!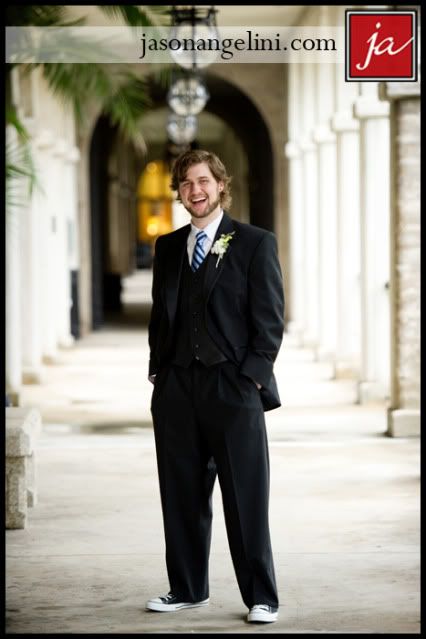 Such a stunning bouquet, made by Ian's mother!
Jenifer and Ian chose to do a "First Look" to get some amazing shots before the big moment. Fortunately, the rain let up a bit to allow time for these outdoor shots!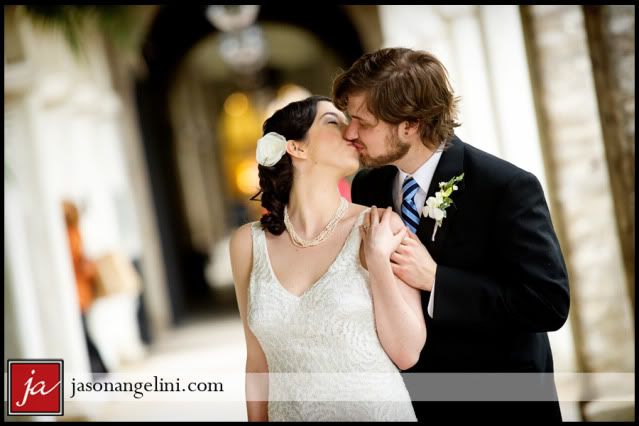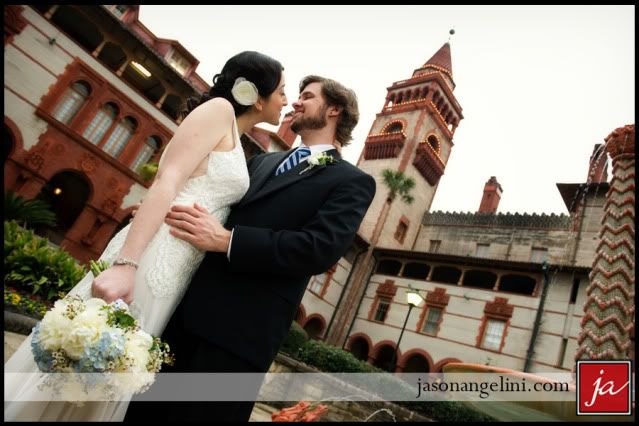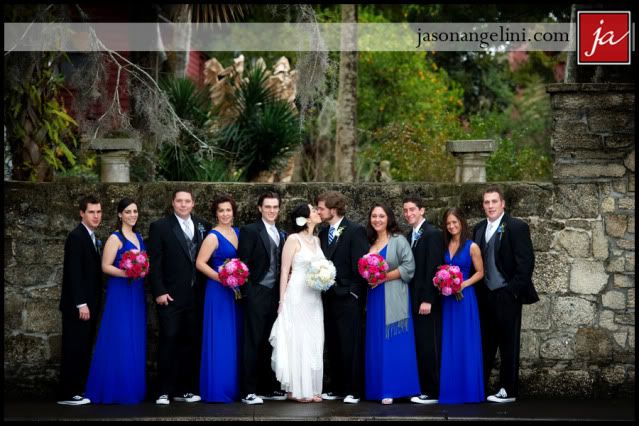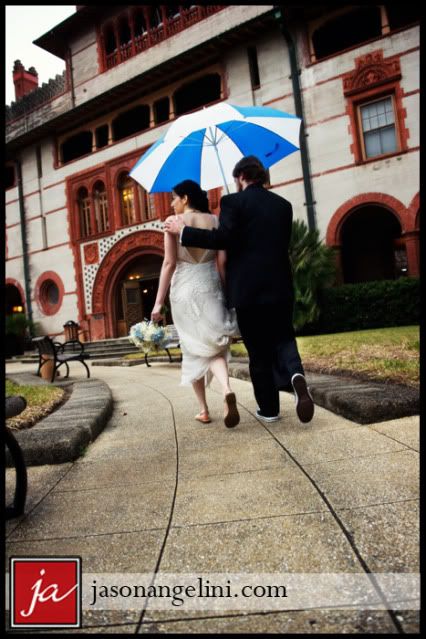 Loved these chair florals!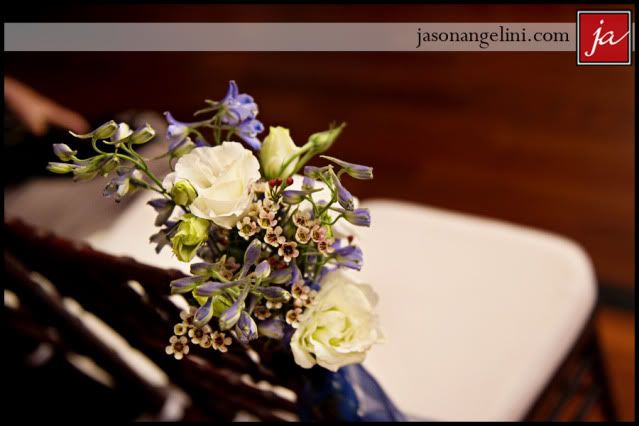 The White Room Loft served as a beautiful back-up location for the ceremony. My team had fun hanging the lace chuppah and stringing these orchids! (Since I am in my third trimester of pregnancy, I didn't do any work on the ladders -- I just got to be the boss from the floor!) hehe. :)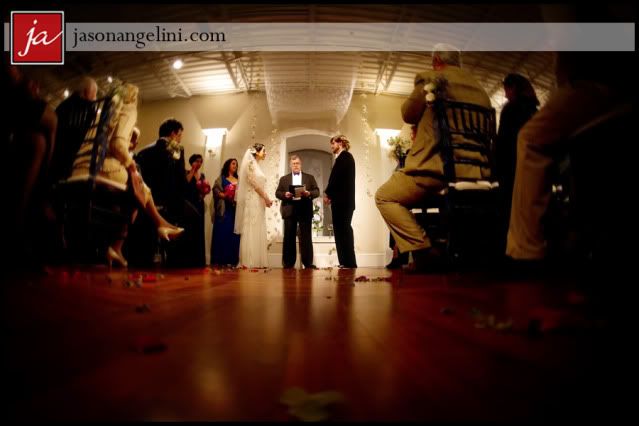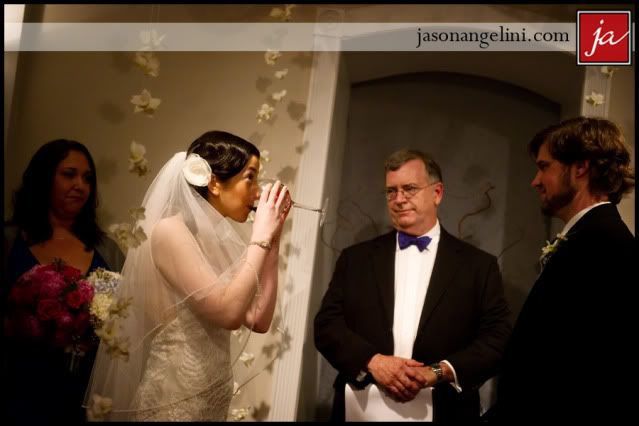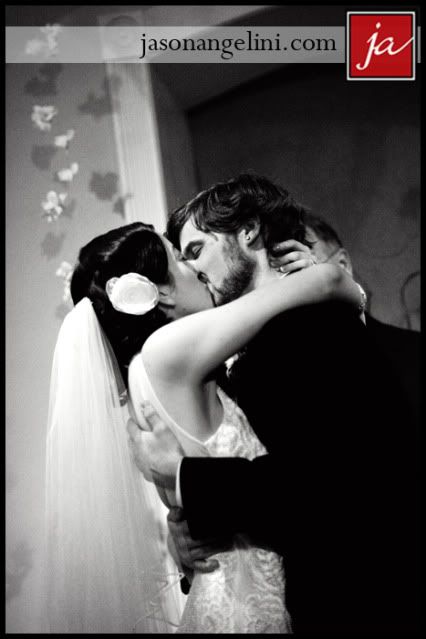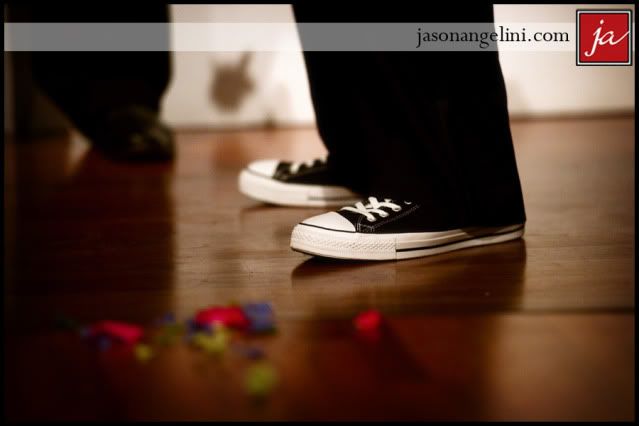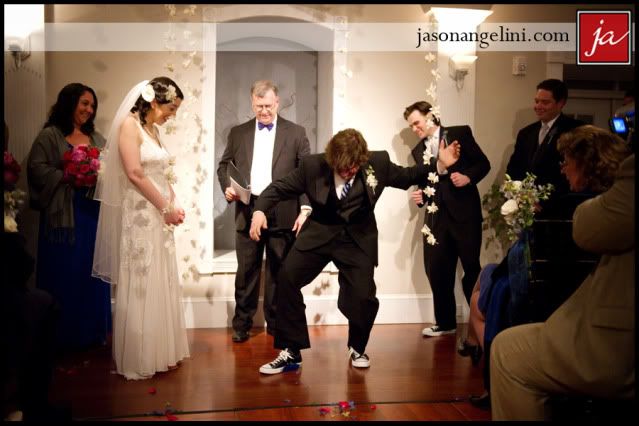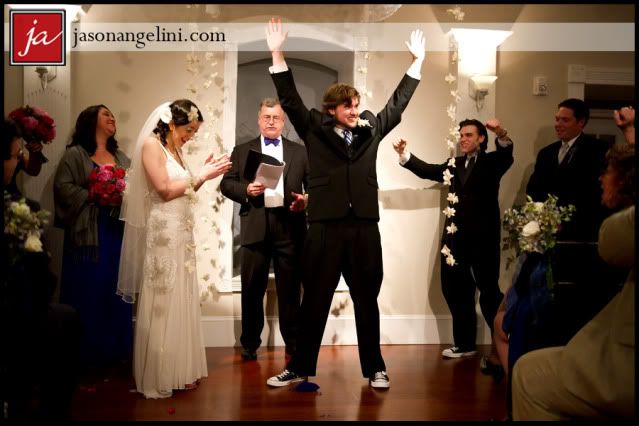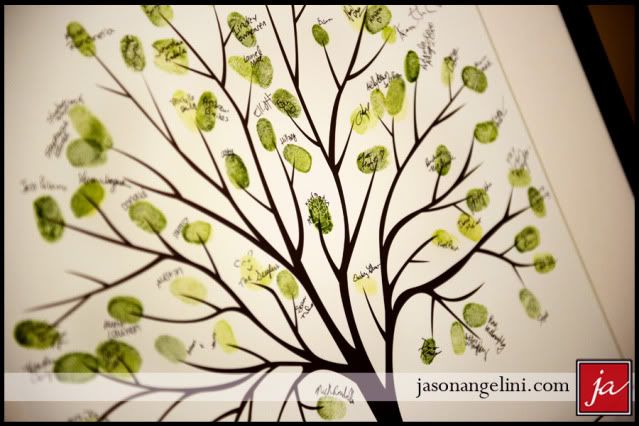 One of my set-up team members, Amy, was a math major in college, so planning out this escort card arrangement's spacing was right up her alley!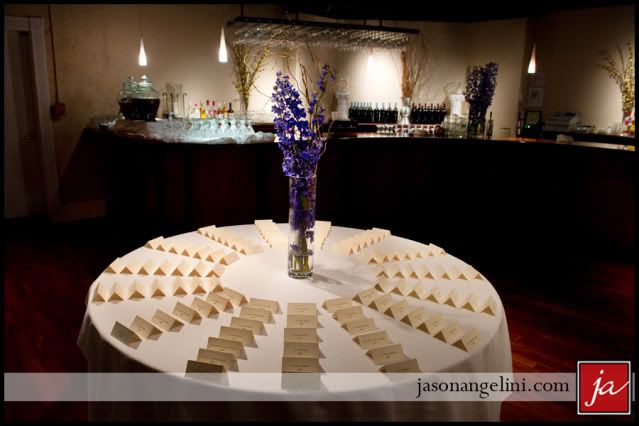 The gorgeous reception room.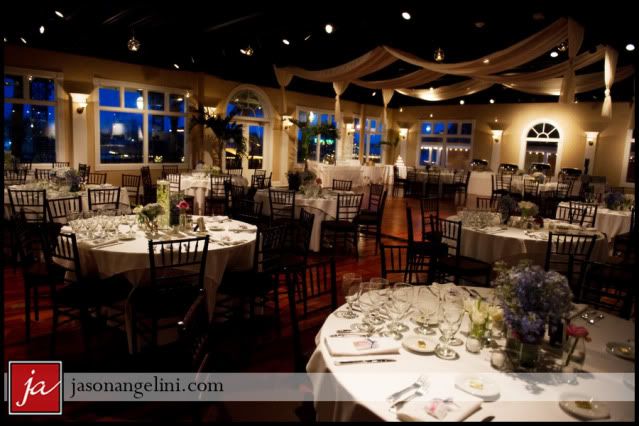 Jen and Ian had a shrimp and grits station which looked like a big hit! The grits were served in these martini glasses.
The Viking Hat groom's cake. :)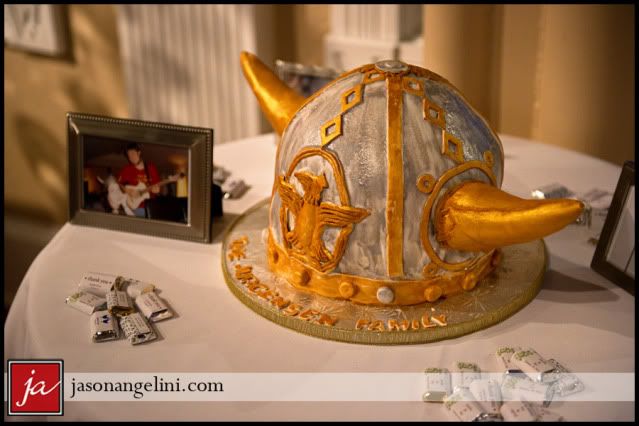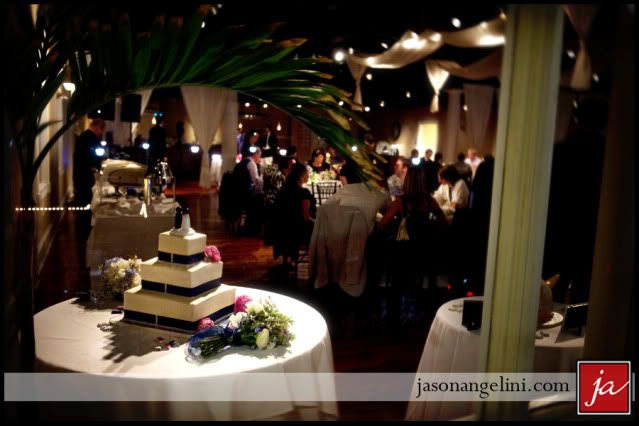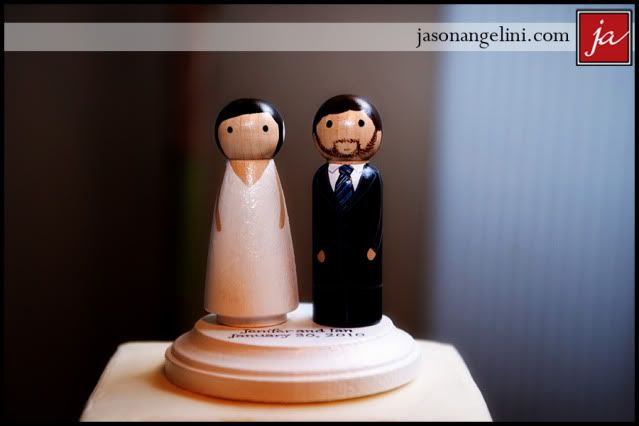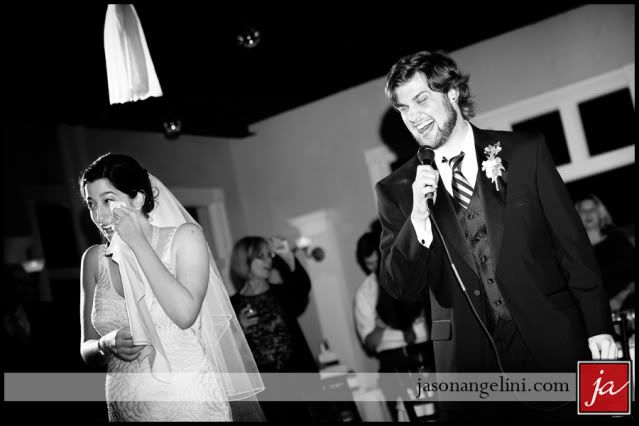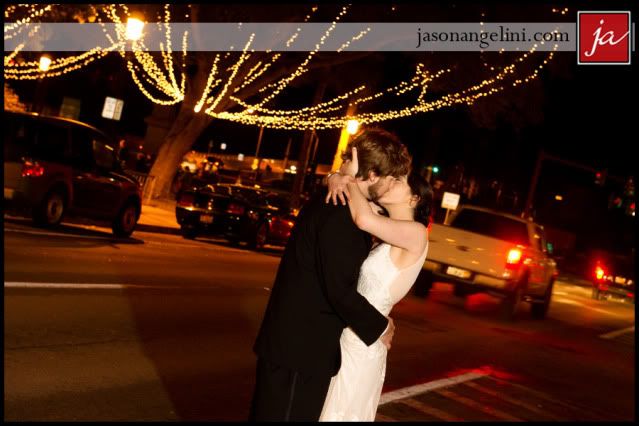 Congrats Jen and Ian on your beautiful wedding -- thanks so much for allowing the Flaire Team to be a part of your celebration!